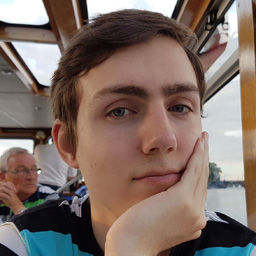 About me
I am a senior research scientist at NVIDIA Zürich where I work on fundamental machine learning theory and light-transport simulation. In salesmen terms: I do photorealistic rendering with artificial intelligence! :)
I did my doctorate at ETH Zürich and Disney Research where I had the pleasure to integrate some of my work into Disney's Hyperion Renderer. In my free time, I am most notably involved in developing the online rhythm game osu!, I also enjoy working on other kinds of software projects, and I like metalworking.
Drop me an email if you would like to chat!
Publications
Benedikt Bitterli, Srinath Ravichandran, Thomas Müller, Magnus Wrenninge, Jan Novák, Steve Marschner, Wojciech Jarosz
ACM Transactions on Graphics (Proceedings of SIGGRAPH Asia), vol. 37, no. 6, pp. 225:1–225:17, Nov 2018
[ PDF ] [ Supplementary PDF ] [ Supplementary Archive ] [ Video ] [ Interactive Test Suite ] [ BibTeX ]
Selected Personal Projects
A high dynamic range (HDR) image comparison tool for graphics people. tev allows viewing images through various tonemapping operators and inspecting the values of individual pixels. Often, it is important to find exact differences between pairs of images. For this purpose, tev allows rapidly switching between opened images and visualizing various error metrics (L1, L2, and relative versions thereof). To avoid clutter, opened images and their layers can be filtered by keywords.
[ Code ] [ Binary Release ] [ BibTeX ]
Third party player ranking system based on automated analysis of gameplay patterns, which eventually became osu!'s official ranking system in an adapted form.
[ Live Version ] [ Code ]